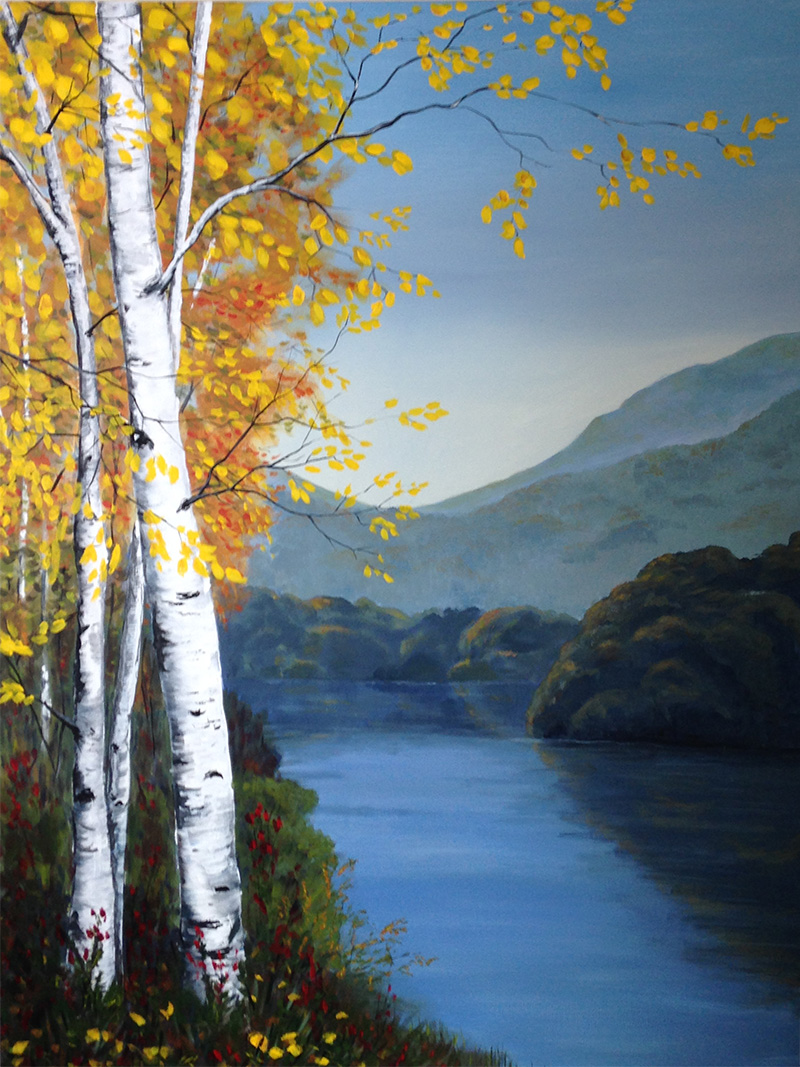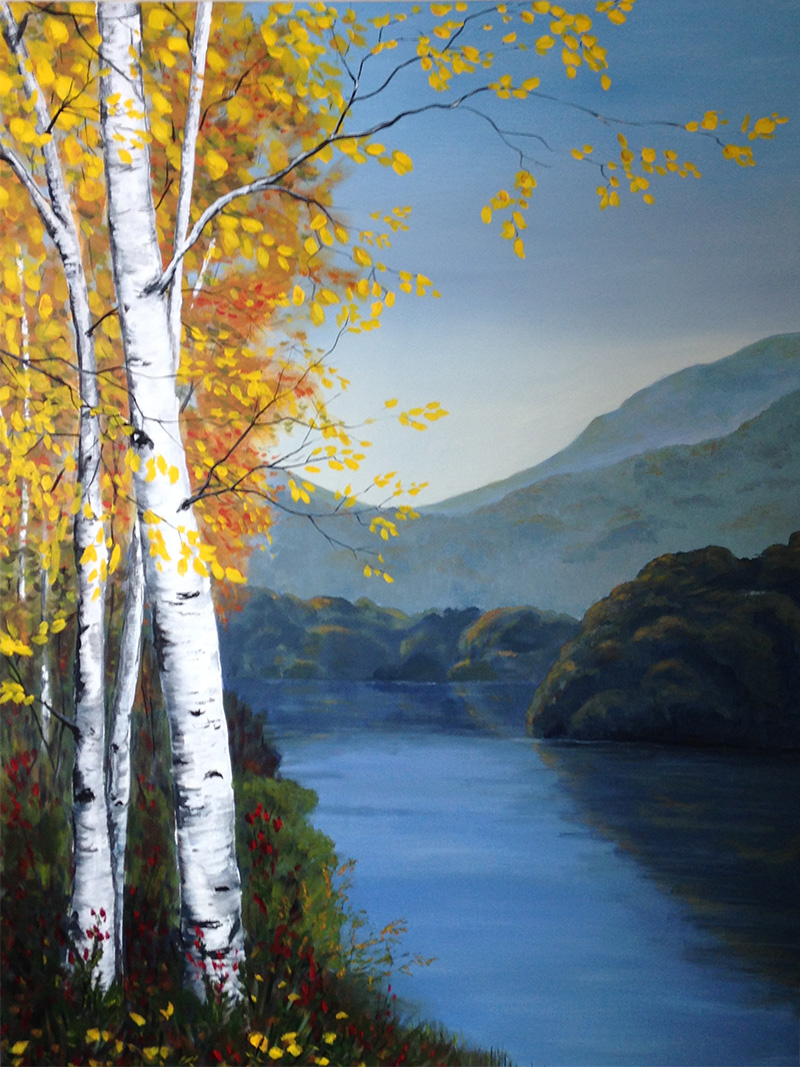 "Autumn Escape" was inspired by the beautiful Autumn foliage here in Vermont along with trips to Northern Maine with my dad. This painting was done as a gift for my mom and dad for their home in Florida. When they opened it, the first thing my dad said was "It reminds me of Maine", which was the perfect compliment.
This was the 3rd or 4th painting I did that featured birch trees as a focal point. I found I really enjoyed  the process of painting birch tree trunks. I paint them a little different than I do other trees in that for birch I start with white (well almost white) and go from light to dark instead of the usual approach of painting from dark to light.
I didn't want to struggle to get that beautiful luminous quality of the crisp white bark of a paper-white birch so starting with the light and adding the dark made more sense to me.
I hope to soon put up a You Tube video of me painting a birch tree to share my technique. When I have done that I'll update this post.
Struggles with this painting included the water which is still a challenge for me every time I tackle it. I think I did the water in this painting 3 times before getting it to a place I like.
I also left the sky clear so it wouldn't draw attention away from the focal points, the birch, the near island and the reflections.
I was very happy with the trees on the far shore and island, layering the paint to build up the subtle color that hints of the fall foliage. Birch trees usually turn early to the far trees, maples, oaks, beech and the like, are just getting a hint of fall color.
I enjoy paining large (this is 30″ x 40″) but it does pose additional challenges in keeping the paint fluid. I use regular (not open) acrylics so have to work fast.
I'd love your feedback. So feel free to comment down below.